In 1950 G. Donovan Candler left a major London based artist's agency to set up in business with L.A. Rix, Betty Luton White, John Barker and the designer Reg Mount. They did not solicit the representation of those artists, designers and photographers whom they had previously represented, but were nevertheless, inundated with requests from many of them for representation, and so in two rooms in Lower John Street, Soho, Artist Partners was founded.
Within three years the business had expanded to represent some fifty artists, designers, and photographers, and had moved to premises occupying three floors in a prestigious building in Dover Street, Mayfair.
Artists, and designers at this time included several who had already made their reputations on the war front, designing posters and information material – Reg Mount, Patrick Tilley, Tom Eckersley and internationally famous Andre Francois and Hans Unger. Great fashion artists of the calibre of Aubrey Rix, Alistair Michie and Beryl Hartland were represented. Figure artists who led the way during that era such as Susan Einzig, Harry Hants, Ken Wynn and Ben Ostrick worked across all fields of publishing and advertising both commercial and institutional, from small but brilliant drawings for the Radio Times to huge advertising campaigns and sixteen sheet posters.
This was an excellent era for the creative people as post war markets expanded and their skills were recognised as tools to advance the economy. The work of many AP artists was used at the 1951 Festival of Britain.Festival of Britain – Wikipedia
Things were done in style with drinks parties every Friday evening at AP making it possible for artists and clients to consolidate commissions over supper or at the Studio Club later in the evening.Artist Partners | A Brief History 1951 – 2000  Excerpt with kind permission of Brian Sanders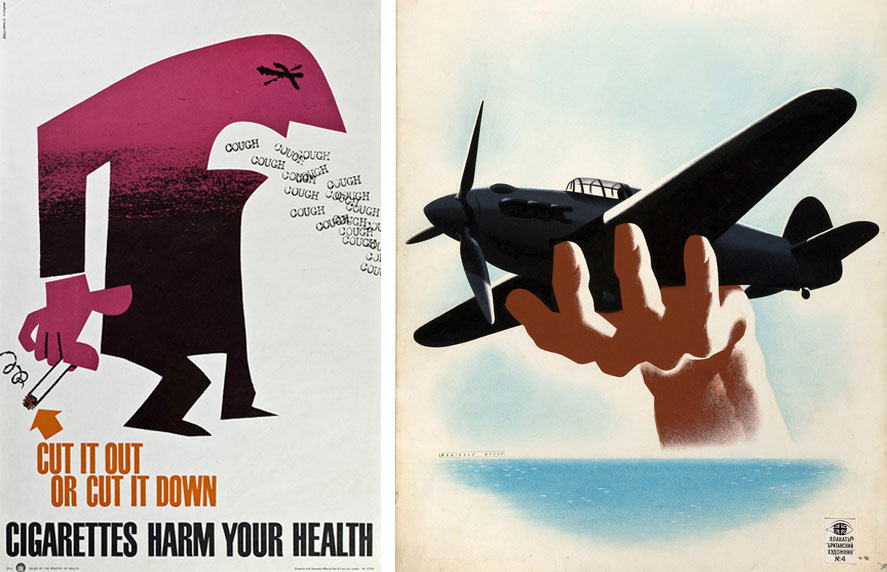 Above is our first of many images to feature on the website this year in  celebration of our 70th Anniversary and to salute the huge creative talents of Artist Partners heritage. 
Featuring images by Reginald Mount – Edward Reginald Mount (1906 – 1979) Reginald Mount was the founding artist member the creative director representing the interests of the artists and designers within the agency Artist Partners. 
Mount worked on many advertising and poster designs for the Ministry of Information at the outbreak of the Second World War.
Throughout the war, Mount worked extensively with Eileen Evans (also represented by Artist Partners) producing many posters for the Ministry's public awareness and propaganda campaigns. Mount continued to work  closely with the Central Office of Information. 
Images featured are left to right  : No smoking Campaign "Cut it Out or Cut it Down"  poster, and Hawker Hurricane Aircraft for poster design for Ministry of Information. 
Reginald's work appears in various collections including those of The National Archives, and The Victoria and Albert Museum, and the Science Museum.