Lizzie Sanders: 2nd Feb 1950 – 1st August 2020
It is with deepest sadness that we at Artist Partners announce the passing of our dearest friend and artist Lizzie Sanders. Lizzie joined Artist Partners in 1972 as a photographer and archivist, having earlier studied graphic design at Maidstone College of Art, she worked amongst AP's great talents, where she honed her illustrative skills to become a very well established illustrator in her own right working in publishing, advertising, and editorial. She was also an important part of the Association of Illustrators as a committee member and helped to improve illustrators rights. 
Lizzie, had many talents including painting, illustrating, she also achieved a MA in Modern History at Kings College, history became her main interest which she combined with her graphics skills and accomplished and produced "The Historic Landscapes of Audley End".
Four years ago Lizzie was diagnosed with Multiple Myeloma, but despite that devastating news she continued to work for her community, with such determination and was utterly resolute to fight the illness, that she had been so cruelly dealt. 
Even up to last year Lizzie organised an arts festival in her village raising a considerable sum of monies for several charities. Earlier she had also made a film using archival material showing the human side of the village from the 1900's to today. Saffron Walden Gibson Library benefitted from eleven bound volumes of her research  material for the village history; this together with ten animated short cinema films advertising the library. 
Lizzie as an illustrator produced many recognisable images including Betty and Taylor's Yorkshire Tea Packaging, book covers too numerous to mention, she worked  and collaborated on many projects with her husband Brian Sanders including and creating beautiful  pop up books. 
Lizzie will be remembered by us all as a wonderful and phenomenal woman, and those touched by her will never forget her. Our heartfelt thoughts are with her husband Brian Sanders (Sandy) and her dear family at this sad time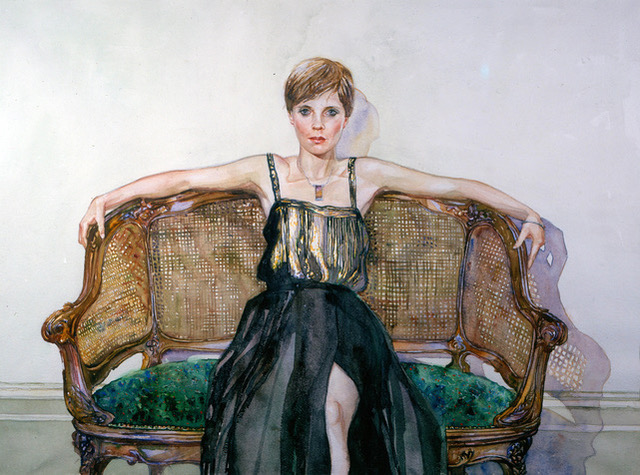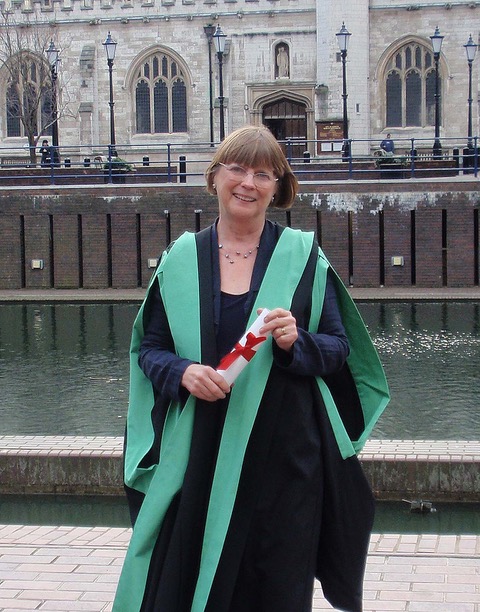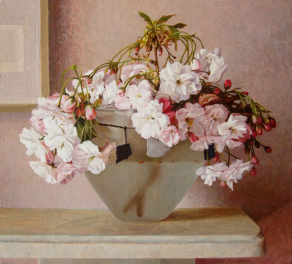 Esther Cox: London Transport Posters
Keep an eye out on the London Underground for two new posters by @esthercoxskiosk to promote London's Riverside for @transportforlondon & @ltmuseum 🇬🇧 #londonisopen #artontheunderground #tfl #esthercox #esthercoxskiosk #londontransportmuseum http://ift.tt/2rufM8H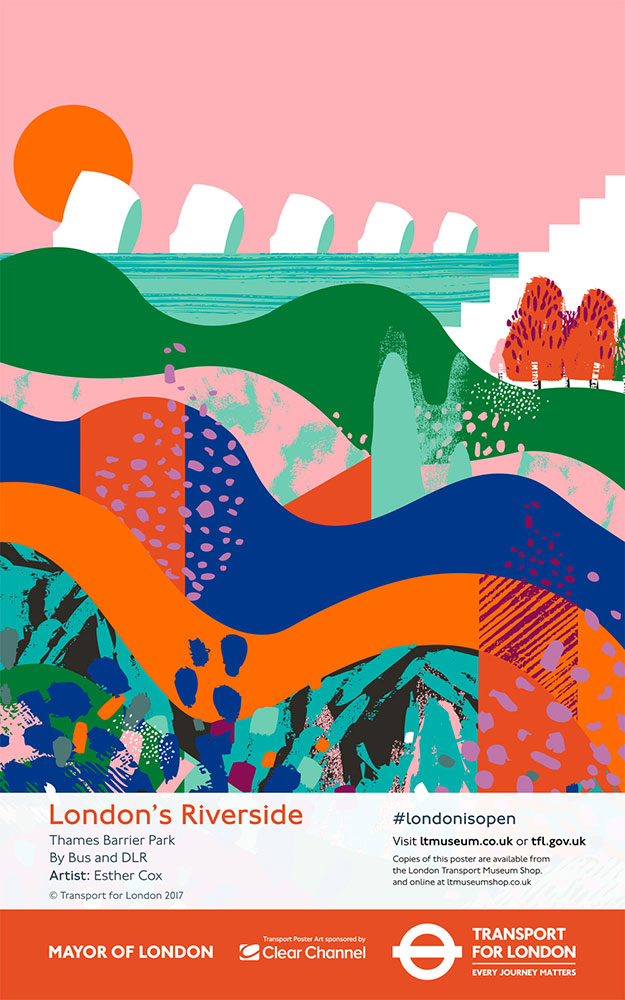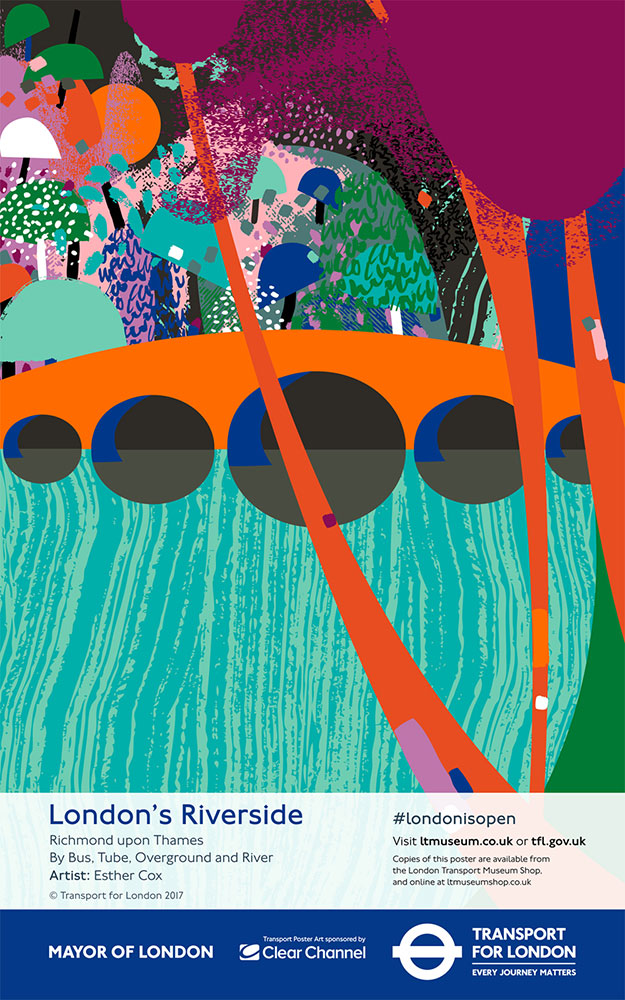 Brian Sanders: From 2001: A Space Odyssey to Mad Men
EXHIBITION OPENS MAY 12 2017
LEVER GALLERY, 153 -157 Goswell Road, London EC1V 7HD
A celebration of the work of Brian Sanders, the leading British Illustrator, who rose to prominence in 1960s London. As a member of Artists Partners he created work for most major UK magazines, from Sunday Times to Nova, for advertising campaigns such as Ford, Phillips and the British Army, and for film posters including "Oh What A Lovely War", "Paint Your Wagon" and "Lady Sings The Blues". During 1965 he was appointed by Stanley Kubrick to paint and draw the filming of "2001; A Space Odyssey". His work provides a beautiful and remarkable insight into one of the most celebrated science fiction movies of all time. In 2011, Sanders re created his early style of work and captured 1960's New York Madison Avenue in a poster and DVD cover for Mad Men Series 6.
Interview with Robert Elms for the BBC – http://www.bbc.co.uk/programmes/p0538dfs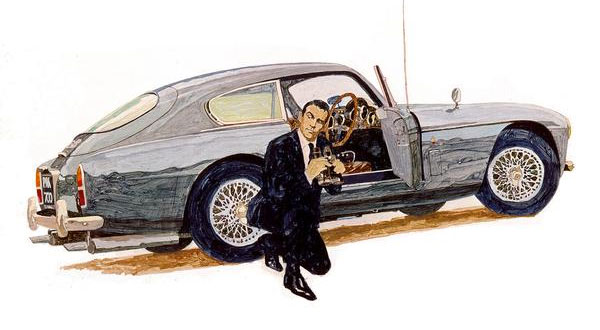 Gino D'Achille
Artist Partners are deeply saddened to report that Gino D"Achille who was proudly  represented by Artist Partners as one of their leading illustrators for over 56 years has recently died.
Gino will be greatly missed  by all the artists and clients that he worked with over the years. 
Our thoughts are with his wife Mim and his two children and his grandson.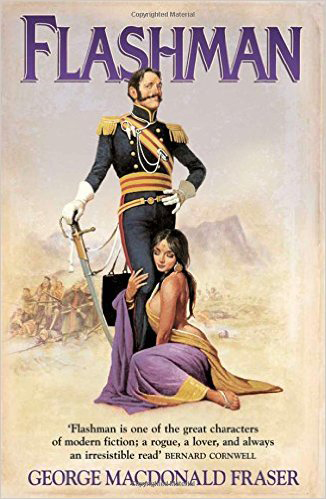 Bat Out Of Hell – The Musical
Theatre  Poster commissioned by Dewynters Ltd –  illustrated by Angelo Rinaldi – proudly represented by Artist Partners
The fantastic poster image was designed for this epic rock theatre  production –  based on one of the most successful albums ever made, the production  is coming to London to The London Coliseum stage very soon !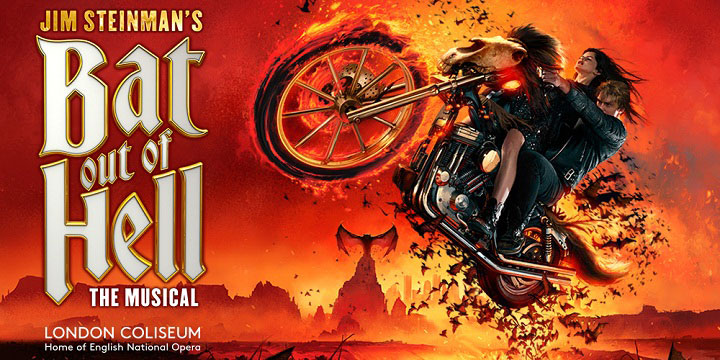 The Times Review of Girl With No Nose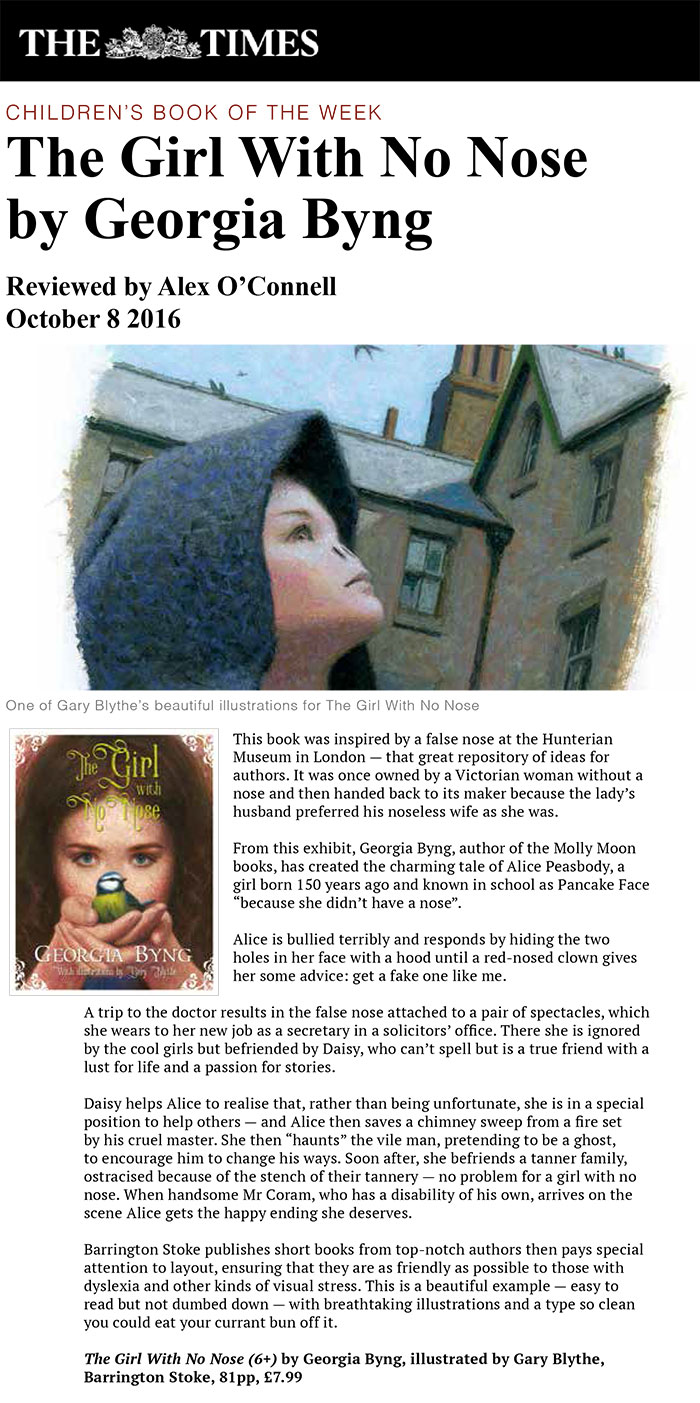 Stewart Easton: Embroidery
Artist Partners have a growing strength in their agency in the craft and creative area of embroidery – one of the most successful of these creative embroiderers'  is Stewart Easton – who is now  becoming a much sought after artist, teaching and  taking workshops all over the UK and US about to embark on another very soon.
His incredible embroidery skills have graced  the covers of books  and are  being creatively  used in other commercial areas of illustration,  Stewart has also exhibited  and adorned the walls of many exhibitions  with his spectacular pieces. His reputation has grown in an ever increasing group of men who now sew worldwide.
For more of his amazing works please check him out on our website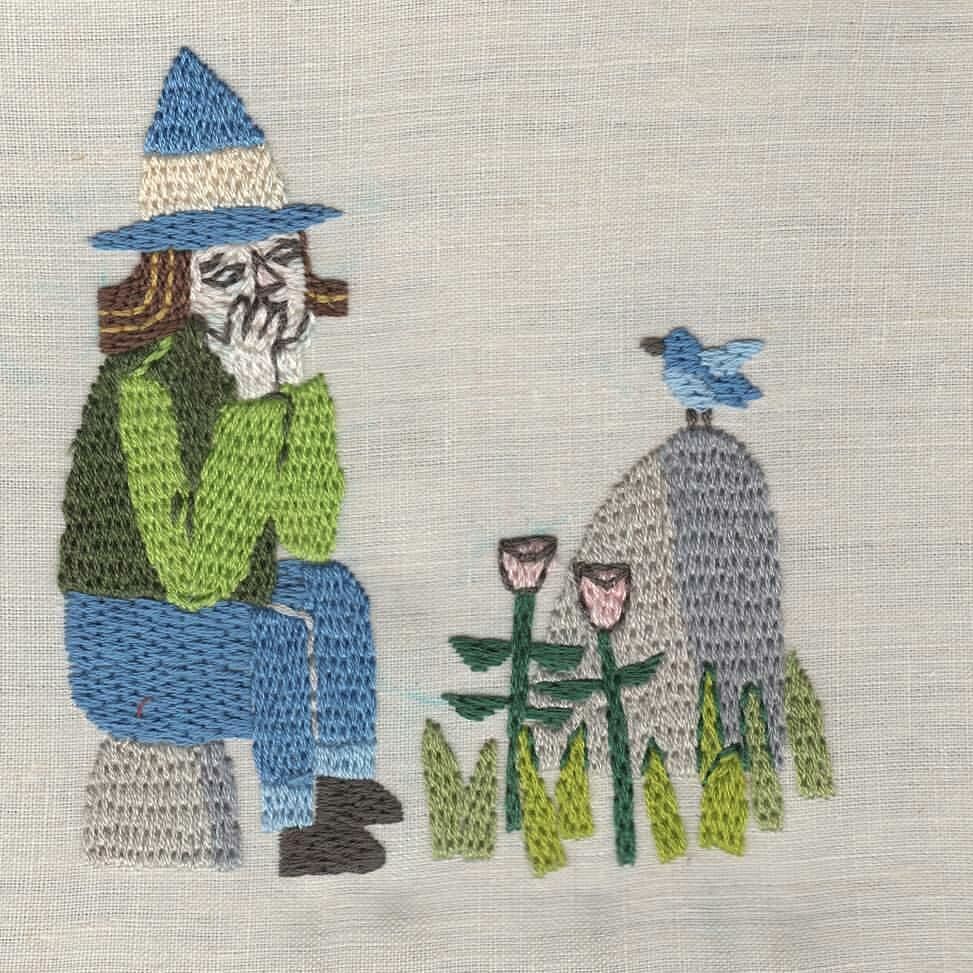 New York Times Best Children's Books Best Sellers
Brilliant illustrator David Roberts and  established and talented writer Andrea Beaty are celebrating ….
We are delighted to announce that Ada Twist, Scientist having been published very recently is  already at No 1 spot of  "The New York Times Book Review Children's Best Sellers list " … and not only have they achieved the number one spot they are also in the 8th position with "Rosie Revere Engineer " fantastic news !
Both books are published by Abrams Children's Books – Editor in Chief Susan Van Metre
Artist Partners hugely proud of this marvellous achievement … Congratulations David and Andrea !