Lizzie Sanders: 2nd Feb 1950 – 1st August 2020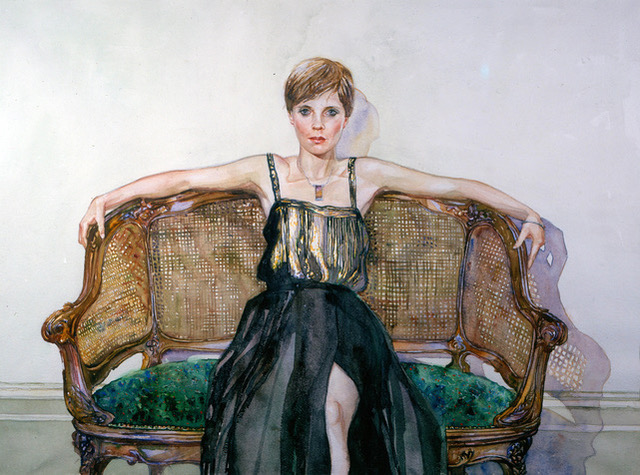 It is with deepest sadness that we at Artist Partners announce the passing of our dearest friend and artist Lizzie Sanders.
Lizzie joined Artist Partners in 1972 as a photographer and archivist, having earlier studied graphic design at Maidstone College of Art, she worked amongst AP's great talents, where she honed her illustrative skills to become a very well established illustrator in her own right working in publishing, advertising, and editorial. She was also an important part of the Association of Illustrators as a committee member and helped to improve illustrators rights.
Lizzie, had many talents including painting, illustrating, she also achieved a MA in Modern History at Kings College, history became her main interest which she combined with her graphics skills and accomplished and produced "The Historic Landscapes of Audley End".
Four years ago Lizzie was diagnosed with Multiple Myeloma, but despite that devastating news she continued to work for her community, with such determination and was utterly resolute to fight the illness, that she had been so cruelly dealt.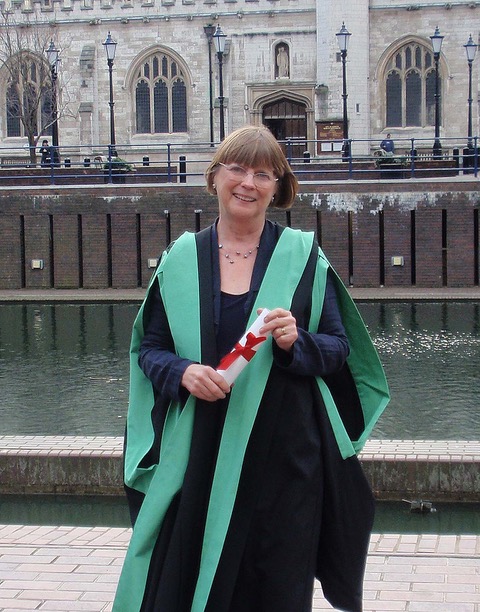 Even up to last year Lizzie organised an arts festival in her village raising a considerable sum of monies for several charities.
Earlier she had also made a film using archival material showing the human side of the village from the 1900's to today. Saffron Walden Gibson Library benefitted from eleven bound volumes of her research material for the village history; this together with ten animated short cinema films advertising the library.
Lizzie as an illustrator produced many recognisable images including Betty and Taylor's Yorkshire Tea Packaging, book covers too numerous to mention, she worked and collaborated on many projects with her husband Brian Sanders including and creating beautiful pop up books.
Lizzie will be remembered by us all as a wonderful and phenomenal woman, and those touched by her will never forget her.
Our heartfelt thoughts are with her husband Brian Sanders (Sandy) and her dear family at this sad time.

Esther Cox: London Transport Posters
Keep an eye out on the London Underground for two new posters by @esthercoxskiosk to promote London's Riverside for @transportforlondon & @ltmuseum 🇬🇧 #londonisopen #artontheunderground #tfl #esthercox #esthercoxskiosk #londontransportmuseum http://ift.tt/2rufM8H


Brian Sanders: From 2001: A Space Odyssey to Mad Men
EXHIBITION OPENS MAY 12 2017
LEVER GALLERY
153 -157 Goswell Road
London
EC1V 7HD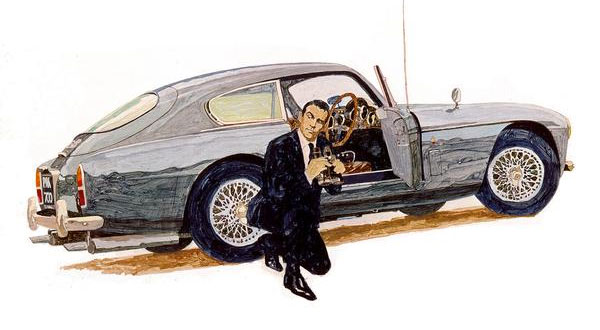 A celebration of the work of Brian Sanders, the leading British Illustrator, who rose to prominence in 1960s London. As a member of Artists Partners he created work for most major UK magazines, from Sunday Times to Nova, for advertising campaigns such as Ford, Phillips and the British Army, and for film posters including "Oh What A Lovely War", "Paint Your Wagon" and "Lady Sings The Blues". During 1965 he was appointed by Stanley Kubrick to paint and draw the filming of "2001; A Space Odyssey". His work provides a beautiful and remarkable insight into one of the most celebrated science fiction movies of all time.
In 2011, Sanders re created his early style of work and captured 1960's New York Madison Avenue in a poster and DVD cover for Mad Men Series 6.
Interview with Robert Elms for the BBC – http://www.bbc.co.uk/programmes/p0538dfs
Gino D'Achille
Artist Partners are deeply saddened to report that Gino D"Achille who was proudly represented by Artist Partners as one of their leading illustrators for over 56 years has recently died.
Gino will be greatly missed by all the artists and clients that he worked with over the years.
Our thoughts are with his wife Mim and his two children and his grandson.
https://www.ginodachille.com/pages/about-gino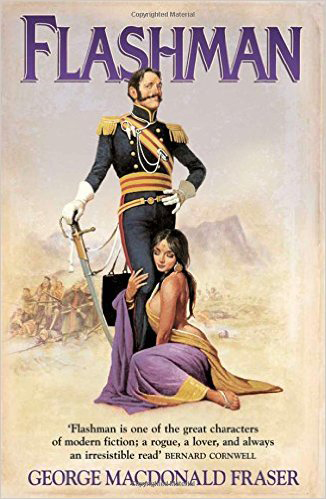 Bat Out Of Hell – The Musical
Theatre Poster commissioned by Dewynters Ltd – illustrated by Angelo Rinaldi – proudly represented by Artist Partners
The fantastic poster image was designed for this epic rock theatre production – based on one of the most successful albums ever made, the production is coming to London to The London Coliseum stage very soon !

The Times Review of Girl With No Nose

New York Times Best Children's Books Best Sellers
Brilliant illustrator David Roberts and established and talented writer Andrea Beaty are celebrating ….
We are delighted to announce that Ada Twist, Scientist having been published very recently is already at No 1 spot of "The New York Times Book Review Children's Best Sellers list " … and not only have they achieved the number one spot they are also in the 8th position with "Rosie Revere Engineer " fantastic news !
Both books are published by Abrams Children's Books – Editor in Chief Susan Van Metre
Artist Partners hugely proud of this marvellous achievement … Congratulations David and Andrea !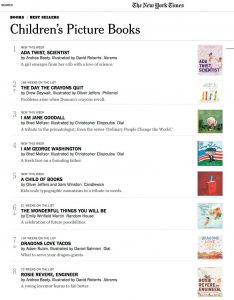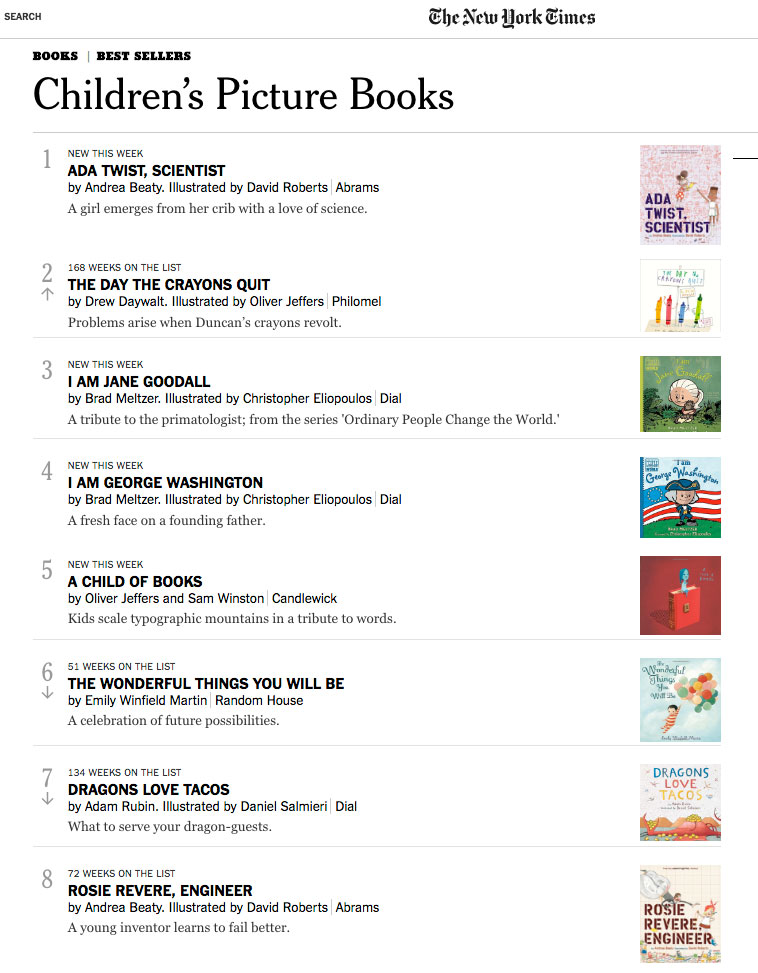 Stewart Easton: Embroidery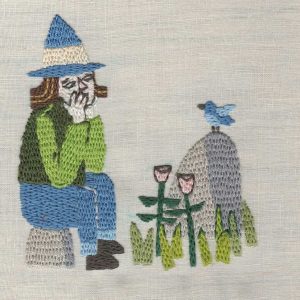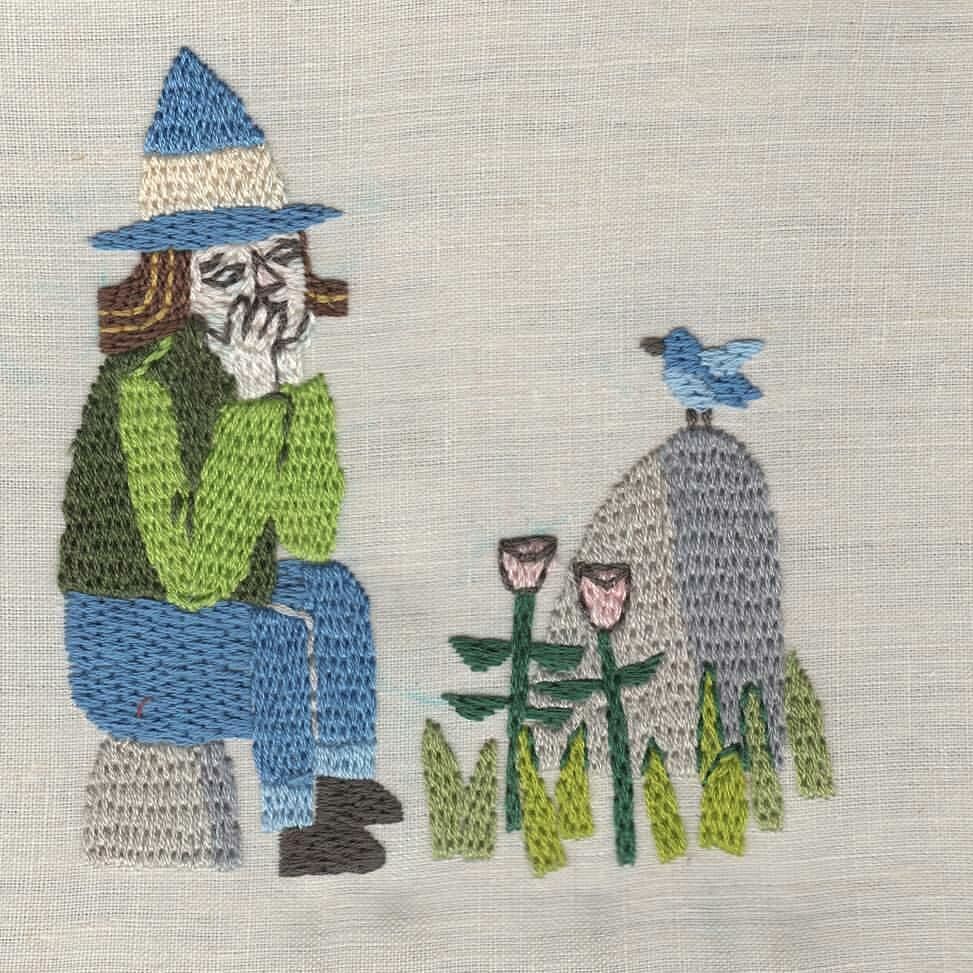 Artist Partners have a growing strength in their agency in the craft and creative area of embroidery – one of the most successful of these creative embroiderers' is Stewart Easton – who is now becoming a much sought after artist, teaching and taking workshops all over the UK and US about to embark on another very soon.
His incredible embroidery skills have graced the covers of books and are being creatively used in other commercial areas of illustration, Stewart has also exhibited and adorned the walls of many exhibitions with his spectacular pieces. His reputation has grown in an ever increasing group of men who now sew worldwide.
For more of his amazing works please check him out on our website
Suzanne Carpenter: Patternistas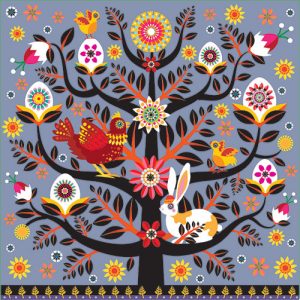 Suzanne Carpenter is not only a brilliant illustrator she is also a brilliant designer of patterns.
Having set up a studio with her husband Chris they now run a vibrant design company called simply : Patternistas
Suzanne has worked as an illustrator for many years, and has recently just completed work on three new children's non fiction titles, her work is ideally suited to the children's genre, with her wonderful eye popping use of colour, but it also appeals to the most sophisticated of of art buyers …
Here is a image Suzanne completed earlier this year for Easter …
For more of her wonderful work please check out the website
David Roberts: The Bolds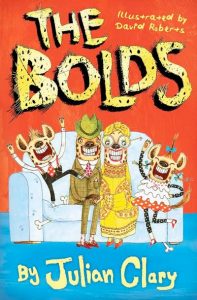 David Roberts illustrates Julian Clary's debut children's book "The Bolds"
Last week saw the release of The Bolds; Julian Clary's debut Children's book which is illustrated by our brilliant David Roberts!
Mr and Mrs Bold are just like you and me: they live in a nice house (in Teddington), they have jobs (like writing Christmas cracker jokes) and they love to have a bit of a giggle. One slight difference: they're hyenas. Yes, that's right – they're covered in fur, have tails tucked into their trousers, and they really, really like to laugh.
You can find out a little more about Julian, David and the book itself at Andersen Press's informative and fun website and the book is available now on amazon
FANTASTIQUE 2015 | MASTERPIECE 2015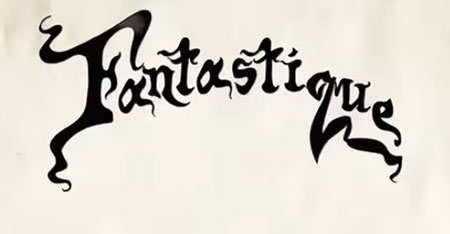 www.sinaiandsons.com/fantastique2015/
The seed for FANTASTIQUE was first planted in 2009 when Raphael and Joshua Sinai commissioned Sharon Pinsker to illustrate the façade of their South Audley Street shop and in detail favourite items of their collection. She has been illustrating selected pieces for their website and catalogues ever since, including Martinware Grotesques in 2013 and Antony Redmile in 2014, which have both exhibited at Masterpiece London, the leading international cross-collecting Fair for art, antiques and design.
For Masterpiece London 2015 the twins collaborated with Sharon once more with an idea that had been brewing over the years to create an animated film to accompany the collection.The title "FANTASTIQUE" was chosen to convey the essence of the assemblage of weird and wonderful sculptural pieces. Bats, snakes, frogs, devils, beautifully crafted sculptures all taken from nature with a hint of the poetic and grotesque dark fantasy; the stuff of dreams and other-worldliness.
This was complete synchronicity as far as Sharon was concerned because Fantastique is also the collective term for a particular genre of literature and French cinema where science fiction, horror and fantasy meet, dating back to before the word "fantasy" appeared in the English language. So presenting FANTASTIQUE as a short animated film would be the perfect way to create something unexpected and a little bit magical too, capturing the spirit of the pieces themselves using Sharon's original illustrations. The film has a deliberately vintage hand animation quality about it portraying the Sinai and Sons house brand.
In these days of digitally generated animation it is not always easy to find animators and artworkers who have the artistic sensibilities and skills that suit this style of naturalistic illustration, so Sharon enlisted the talents of artists Martyn Pick and Gill Bradley, renowned directors in their own right to see this project through.
Bringing an animated film to Masterpiece London this year was not an obvious choice; some might say it is an unusual one however at Sinai and Sons one may see many unusual things…
FANTASTIQUE
Created for Sinai and Sons
Designed Directed Produced by Sharon Pinsker
Animation directed by Martyn Pick
Animated by Gill Bradley
Drawn by Sharon Pinsker, Martyn Pick & Gill Bradley
Composited by Alasdair Wynn
Music by Alex Ball
The Kate Greenaway Medal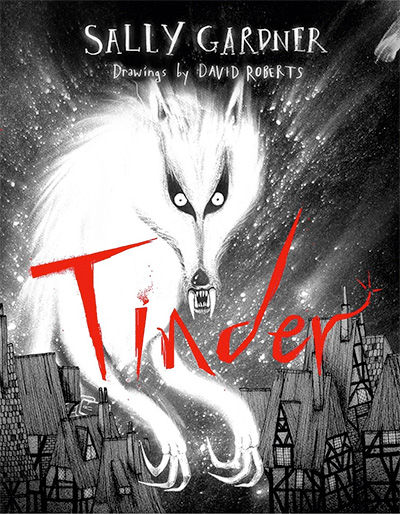 The Kate Greenaway Medal which is one of the most famous and prestigious of awards has now published their short list of artists and authors for this years coveted prizes – I am delighted to say that "Tinder" which was illustrated by the ever popular David Roberts (illustrator) and extremely talented Sally Gardner (author) and published by Orion Children's Books has been officially nominated for the short listed books for the 2015 Kate Greenaway Medal.
For the 11+ category of the awards –
This book is a retelling of Hans Christian Andersen's The Tinderbox.
This beautiful book is very much the inspired collaboration of these two outstanding talents, Sally's writing creates this dark and violent tale, with its medieval characters created superbly by David's fantastic imagination which makes this book so absolutely special in every way!
David Roberts is proudly represented by Artist Partner's – lets all wish him the best of luck !
www.sallygardner.net
www.carnegiegreenaway.org.uk/greenaway/current_shortlist.php
www.orionbooks.co.uk/
Gary Blythe – Mad Maid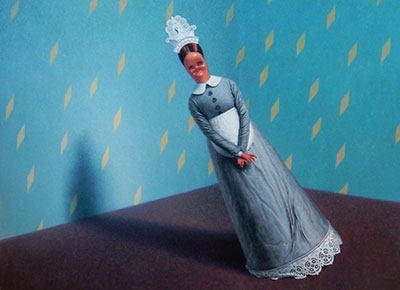 Gary Blythe – the Kate Greenaway winning artist is ever pushing the boundaries with his wonderful skill of painting and he has recently been producing some images for his rather quirky portfolio.
Gary has produced this lovely painting entitled: Mad Maid – Acrylic on Canvas, this exceedingly talented artist is producing new images which have also recently been on display in various advertising agencies and exhibitions.
For this quirky style and his beautiful painterly book illustrations please visit : www.artistpartners.com we are updating on a regular basis !
The Russian Ballet Collection

The Collection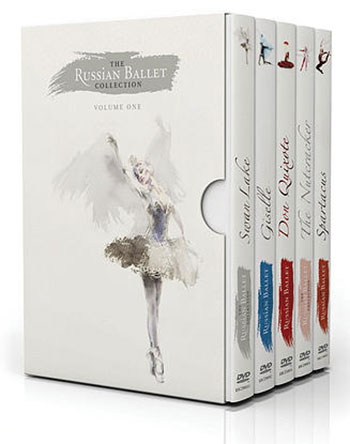 In one of the most ambitious film restoration projects of the century The Russian Ballet Collection is the culmination of a unique, 10-year-plus assignment by RTRWorldwide to remaster and reveal classic Russian ballet productions, and their unparalleled Soviet-era stars, to a wider audience.
Designer Bruno Tilley, represented by Artist Partners, was commissioned on this special mission with the challenge of branding and designing the collection's packaging.
In a way of enticing a new generation to these old loved classics, he asked fellow Artist Partners illustrator Sharon Pinsker to get involved and the results are stunning.
The collection features 5 DVDs: Giselle, Swan Lake , Don Quixote, Spartacus and The Nutcracker.
Each cover illustrates a dancer from the ballet depicted perfectly in Sharon's romantic figurative style. As a whole the DVD set look fabulous and would make a perfect collectors item for any ballet lover. The Ballet Bag obviously agree with us as they have the collection listed under "Five Xmas Gift Ideas" on their website
Sharon's illustrations have been so well received that the Telegraph has opened a competition with the chance to win a full set of the limited edition prints. The prize draw runs until the 31st January so it is definitely worth entering!
There is more in-depth information about the restoration project in The Telegraph
Mark Edwards: The White Wood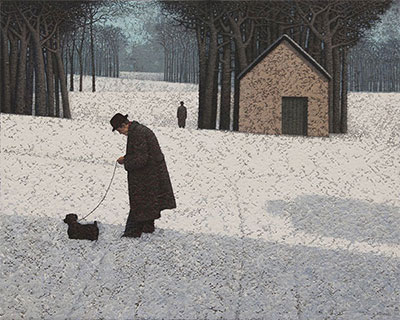 Mark Edwards invites you back to The White Wood as he returns to The Catto Gallery with his exhibition showcasing the latest phase of his popular series – from 2nd – 21st October.
Following four sell-out exhibitions the series continues to draw admirers across the UK, Europe, Asia, Australia and North America. Edwards' continued popularity stems from his ability to create contemplative studies of characters and repeat motifs, captured within the hauntingly mesmeric landscape of The White Wood. His paintings have a timeless quality, transcending us out of real life and place Edwards in a very British form of surrealism.
David Roberts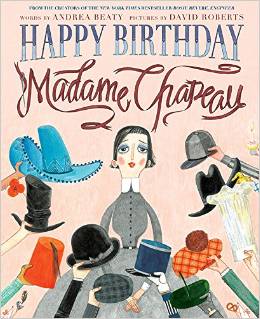 Two original pieces of work from The Troll feature in the Illustrators for War Child Auction from August 27th – September 12th. Click here to find out more about the auction or here to go direct to the auction site on ebay. Please note the auction is for UK only.
Out this month is the new book from Andrea Beaty, the author of both Iggy Peck, Architect and Rosie Revere, Engineer.
David used his experience of working as a milliner to create hats of all different designs for this charming tale, as well as featuring famous hat designs from past and present too.
David's work is featured in Dinosaurs, Trolls and Dunderheads, an exhibition at the Manor House Gallery, Ilkley from September 20 – November 23rd. This is David's first solo exhibition of his illustration work.
Find out more here David's work will also feature in an exhibition at the British Library from October 3rd 2014 – January 20 2015 in Terror and Wonder: The Gothic Imagination. Work from Tales of Terror and Tinder will be on show.