Born in the UK, Dawn now lives and works in Hong Kong. Her work is heavily inspired by the mix of East and West influences in her life. Over the past two decades, Dawn has worked for a huge range of clients across a variety of disciplines, including advertising, corporate branding, fashion, and character design.
We ask Dawn a few questions about her work and inspirations…
How would you describe your work to someone who has never seen it before?
My artwork is a realistic explosion of colour, fashion and attitude with a slick finish
How did you start off in the arts? How/when did you realise that you were an artist?
When I first encountered A-Ha's music video "Take on me" I was about 5 years old and when I first saw it I said to myself "now that's what I want to do when I grow up." My pencil sketches today are very reminiscent of that typical 80's fashion line drawing.
Please describe a typical day of art making for you.
I work as a Digital Art Director for a photography company, so I arrive fresh in work at 10am, open YouTube and listen to a mix of Trap music, quite loud and fast, to keep me pep and help me keep my thoughts fresh as I artwork away!
If I'm working from home at the weekend, I will start work quite early as soon as I wake up at around 8am stay in my pajamas, until I have produced something which I'm happy with!
Buckets of tea is drunk and digestives are on hand to dunk.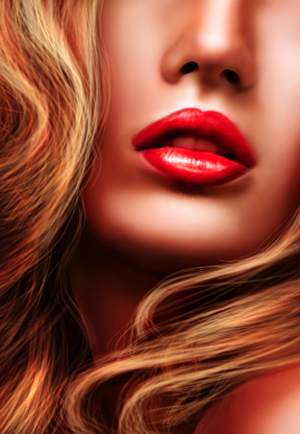 What contemporary artists or developments in illustration do you find interesting right now?
I am very much interested in concept artists using the 3d packages like zbrush in their work, it really sets the artwork off to a whole new level of realism.
How long does it typically take you to finish a piece?
For my more complex works it can take a couple of days around 16 hours, simple artworks in an hour or so, it really depends.
What do you do (or what do you enjoy doing) when you're not creating?
I am a massive toy collector, right now my current passion is Vintage Barbie. I set dioramas up and photograph them and edit them in Photoshop adding in after effects and backgrounds.
Any advice for aspiring young illustrators?
Create what you love, what you find beautiful, what you find exciting and stick with it, for some the road to success can be a slow journey but better late than never eh!?