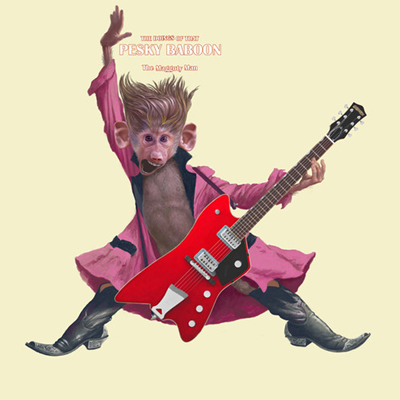 How would you describe your work to someone who has never seen it before?
I'd describe my work as believable fantasy.
How did you start off in the arts? How/when did you realise that you were an artist?
I don't remember a time when I realised I was an artist, I just was. I was always drawing and making things. It seemed the natural thing for me to do. Throughout my school life people said I was good. I believed them, as kids do – and that made me work harder.
Please describe a typical day of art making for you.
Before I became professional, I painted for fun and I didn't have to do it if I didn't want to. Now I make my living as an artist, it's still fun, but I have to do it all day long every day, so until I get into the painting, I use any excuse to avoid starting and any reason to take a break. I drink a lot of coffee.
What contemporary artists or developments in illustration do you find interesting right now?
Right now I find the computer interesting. It is ever developing closer to how I wanted it in the first place. But I'm looking forward to, one day, using oil paints again.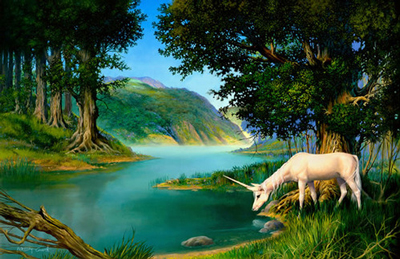 How long does it typically take you to finish a piece?
The length of timedepends on how detailed the painting is. The more there is to do, the more time it takes. I usually find it takes me longer to start a painting – working out the layout and drawing it up, than finishing it, maybe, one to six weeks.
What do you do (or what do you enjoy doing) when you're not creating?
Mostly I like travelling, driving, walking, seeing and learning new things. Sometimes I like to just lie in the sun and listen to what's going on around me.
Any advice for aspiring young illustrators?
There is an old saying I remember – 'If you don't get what you want, then make sure you want what you get.' To be an illustrator is not an easy path.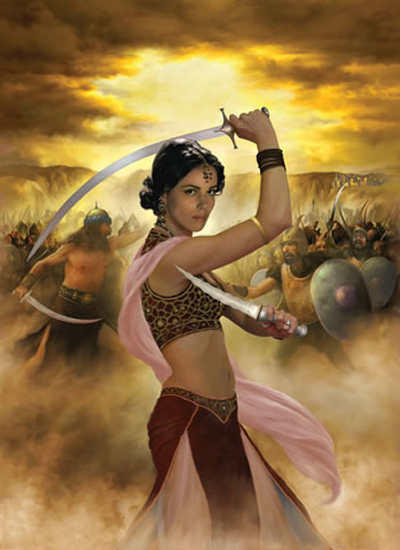 The Origins of Pesky Baboon
After many years of painting covers for other author's books I've now written a story of my own entitled: 'The Doings of That Pesky Baboon', sub titled 'The Maggoty Man'. It's a realistic dark fantasy set in Hastings and St Leonards England and the dark underbelly of the Australian Dreamtime, suitable for male and female teenagers of any age. Throughout the book there is a good sprinkling of humour, but in places it is deeply malevolent and although Pesky Baboon has more than his share of charm, he is still a most insufferable little rogue.
As far back as I can remember I've liked monkeys and their mischief, baboons in particular, the ultimate vandal. In my childhood I was always going to zoos to visit the monkey houses. It must have been at one of these visits that a crafty young baboon sneaked into the back of my head and put his feet up and the idea for the story began to form. When I joined Facebook, I wrote some sketches about the baboon and posted them. People liked he's antics and it seemed a good idea to put them all in a book.
This appealed to the baboon. He liked the idea of a book on himself and nagged me until I got started. After all, an important and good-looking fellow like himself should have a book. Finally I sat down and wrote it.
Originally, I planned to have small sketches dotted throughout the book but time didn't allow, so it became words only – although I may do an illustrated version later. I also decided to publish it myself, so if you're interested a copy can be had from Amazon Kindle for a very modest price.
At a later date a printed versions will also be available from the shop on my website.
Thanks Mel – We can't wait to read it!