'The Age of Stupid'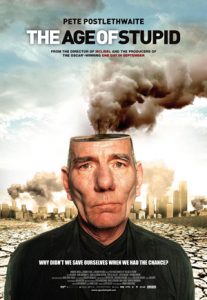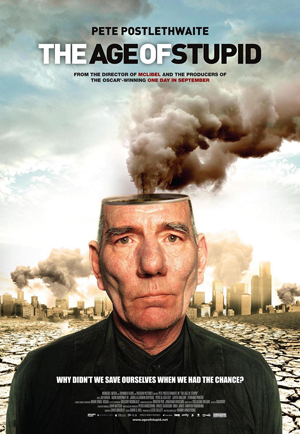 In 2007 Martyn Pick started work as animation director on Franny Armstrong's climate change documentary feature "The Age of Stupid" (Spanner Films, Passion Pictures). In this he blended live action, cgi and matte paintings with a painterly, cinematic look. This award winning film was released to intense media interest and acclaim in March 2009.
In England its premiere in Londons Leicester square and simultaneous opening around the UK went into the Guinness book of records as the "biggest film premiere of all time". It was booked into one cinema in Londons West End for a week and at 12 cinemas around the UK.
It did so well in its first week that it stayed in the West End for five weeks, moved to the Empire Leicester Square (a top London commercial cinema) and expanded to 78 cinemas around the UK. In its first week it was top film in the UK in terms of takings per cinema-it was doing £5,000 per screen while Watchmen or Slumdog were doing £2,000.
Reviews were great too with an average of 4 out of 5 stars in all the big circulation papers (News of the World called it the "best film of the year). Richard Curtis ("Love Actually", "Notting Hill") was interviewed on the BBC about which English movies Obama should see on his G20 visit-he recommended "Age of Stupid" as the contemporary movie.
Visit "The Age of Stupid" web site
Meat and Electricity
'The Siege' – Moodboard
These images are moodboard designs for a film based around the true story of a Russian terrorist cell in Londons East End a hundred years ago.
It develops the distinctive painterly fusion of the drawn, digital and photographic that Martyn Pick has explored in his commercials, promos and short films. With a use of painterly textures and atmospheric lighting, filmed actors will perform in digitally artworked environments.
This hyperreal magical feel will be perfect for what is going to be a fable set in a true historical setting. It dramatises the emotions of the current war on terror in what feels like an adult fairy tale.
The unfamiliarity of epic gunbattles, Russian gangsters, female assasins and political terrorism on the streets of Edwardian London gives the film a surreal quality which illuminates a period in British history that has long been ignored.
We come to know these people and how they are driven to such extreme acts without ever whitewashing the effects of their violence.
'Vampire Rebirth'
Martyn Pick was commissioned to produce concept art for filmmakers Phil O'Shea and Mark James' feature Vampire Rebirth.
The film is a sequel to their successful horror movie Vampire Diary. The commission was based on the painterly treatment of photographic imagery in Martyns graphic novel "The Siege". The look was pushed absorbing the influence of Extreme Asian Cinema.