The Age of Stupid
In 2007 Martyn Pick started work as animation director on Franny Armstrong's climate change documentary feature 'The Age of Stupid' (Spanner Films, Passion Pictures). In this he blended live action, cgi and matte paintings with a painterly, cinematic look.
'The Age of Stupid' is a 90-minute film about climate change, set in the future, which had its world premiere in London on March 15th 2009.
Oscar-nominated Pete Postlethwaite (In The Name of the Father, Brassed Off, The Constant Gardener, Inception and Killing Bono), stars as a man living alone in the devasted world of 2055, looking back at archive footage from 2007 and asking: why didnt we stop climate change when we had the chance?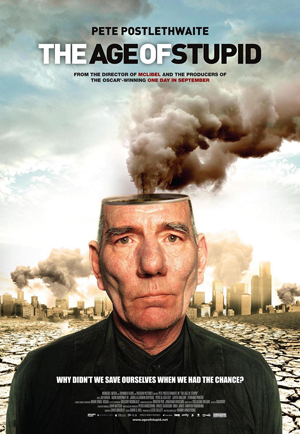 Thatchers Gold TV Commercial.
Martyn directed this TV commercial for Thatchers Gold Cider. It was producedfor the advertising agency Bray Leino. To be aired in the UK throughout spring and summer 2013 on Sky, Ch4, Ch5 and ITV networks. It is the first full commercial application of Martyn's digital painting technique.
This is the trailer for Martyn's debut feature film as director. The facial capture cgi feature "Ultramarines: A WH40K movie". It stars Terence Stamp, Sean Pertwee and John Hurt and is written by Dan Abnett. It applies Martyn's dark cinematic painterly feel to this epic film. It is the first official movie made from Games Workshops hugely successful Warhammer universe.
The Haunting of Harry Payne
Zip Firelighter "Traditional" TV Commercial
Body Paint. TV commercial
Martyn was the animation director on this commercial. The specific challenge was creating the very tactile paint textures and then compositing that convincingly into the live action.
STV Gaelic
Flowing sketched hand animation using pencil and charcoal to evoke ancient Scottish Gaelic culture.